A Vietnamese Woman Tells Her Story
I am originally from Vietnam but lived in Korea for 13 years. I came to Korea as an industrial trainee and was less paid than the Korean workers. There were 30 Vietnamese factory workers, making fishing nets. Many of the Vietnamese workers could not return home after their 3-year contract because they had debts to pay, money they borrowed to pay for the chance to work in Korea.
In my case, I could not return because I fell in love with a Korean colleague and he proposed marriage. We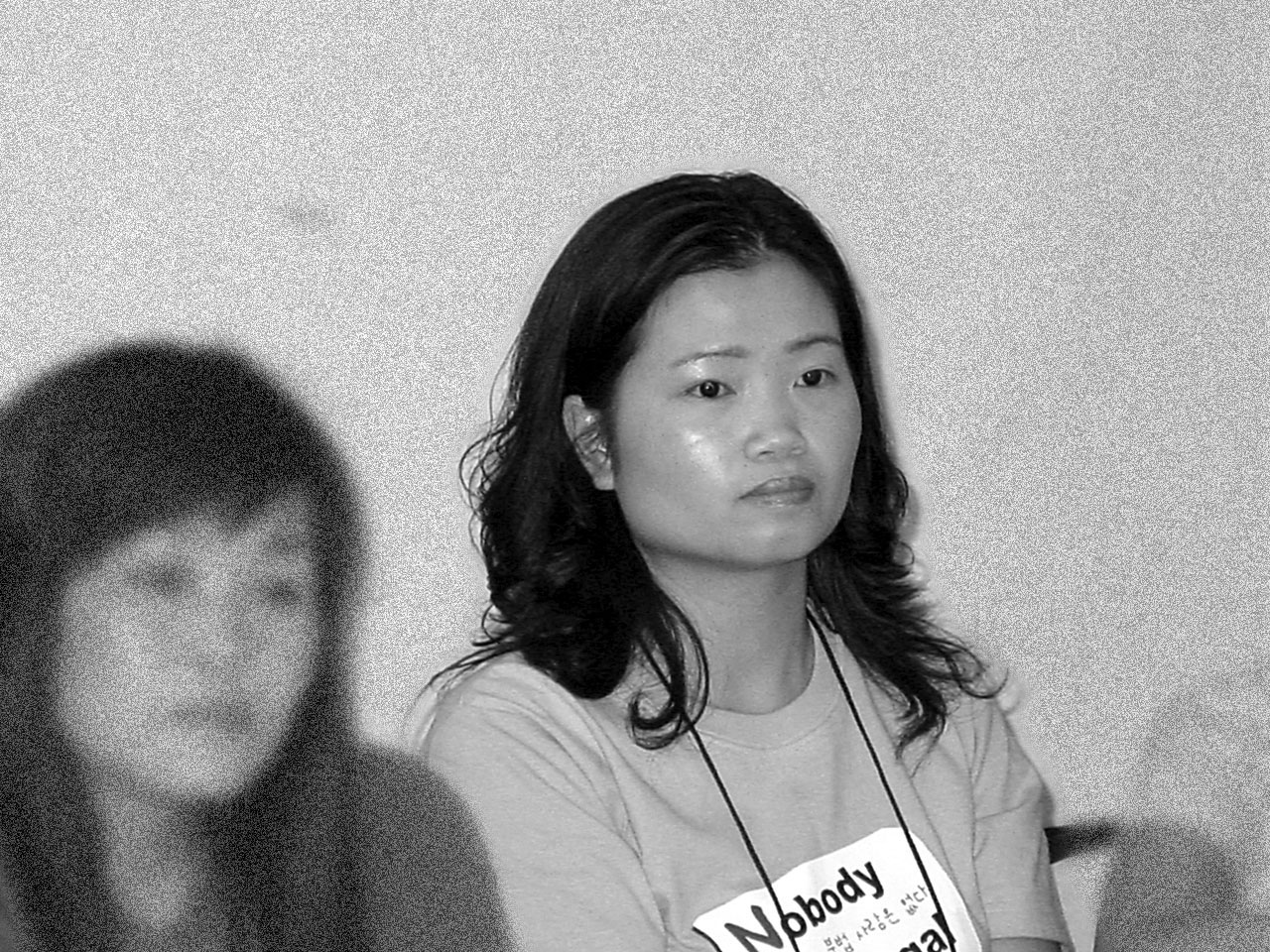 now have two sons and I am satisfied with my married life. A few years ago, my Vietnamese friends and I joined Foreign Workers' Human Rights in Busan (FWR) to study Korean. We could converse and communicate in Korean, but we wanted to learn more and become more fluent because we were concerned about our children's education. Since last year, I taught Korean to Vietnamese brides who recently entered Korea and I have also worked as their guidance counselor. I teach Korean culture to Vietnamese wives and Vietnamese culture to Korean husbands for better communication among couples. These are my tasks in Eulim. Now, I would like to share my experience as an immigrant bride and the path I took to self-empowerment.
Problems of Migrant Women in Korea
Recently, there has been an influx into Korea of immigrant brides from Asian countries. One in ten marriages is Korean-Foreign, and 70 percent of these marriages are between Korean men and Asian women. However, most marriages are conducted by commercial brokers. Many immigrant brides are considered "sold' just like commodities and many Korean husbands think they can buy their wives with money given to brokers. Understandably, many difficulties arise for couples who have different languages and cultural backgrounds.
Most brides expect a better life in Korea but they realise they have been conned as soon as they arrive...Many migrant brides suffer from domestic violence or economic problems, severe intervention by in-laws or their husbands' incapabilities.
Daily, I get phone calls and visitors, asking for advice about their married life, conflicts with their husbands or mothers-in-law and so on. Some ask me to translate for them so they can communicate with their Korean partners. Some girls run away from violent husbands and ask me to find shelter for them. Some girls simply cry, longing to return to Vietnam but they don't have the money to do it.
Better Life in Korea but…
The brokers sometimes give false information to both prospective brides and husbands. They make a lot of money and try their best to match as many couples as possible, given that they receive around USD 10,000 to 15,000 per brokered marriage.
Most brides expect a better life in Korea but they realise they have been conned as soon as they arrive. The reality is far from the rosy picture which had been painted for them. Many migrant brides suffer from domestic violence or economic problems, severe intervention by in-laws or their husbands' incapabilities.
Many Korean husbands and in-laws also receive false information about foreign women, and are lured by stereotypes, e.g., that Vietnamese girls are so beautiful and obey their husbands more than Korean women are inclined to do, or that Filipinas are excellent mothers and care for their babies well.
In a way, these heartbroken women are living in war conditions, and everyday is a day of struggle to survive.
Many brides are made to believe that their Korean husbands are so rich they can afford to send around 300 USD per month to their families back home. In reality, the husbands are usually of low-income groups and are older, and some brides can hardly expect a monthly allowance from their husbands. Thus, many women want to work to earn and send money to their home countries. But the husband or in-laws are usually suspicious of their intentions. They worry that the immigrant brides will run away. As a result, some brides get confined to their houses and others are totally isolated. Their Korean dream soon shatters. In a way, these heartbroken women are living in war conditions, and everyday is a day of struggle to survive.
Eulim for Migrant Women and Multi Cultured Families
Eulim (Migrant Women & Multi Cultured Families Centre), which opened in March 2005, is a sub-organisation of the Association for Foreign Workers' Human Rights in Busan. "Eulim" means harmony in Korean language. The Eulim counseling programmes for migrant women include Korean language classes, cultural, and various programmes for empowerment. Programmes such as family camps and multicultural education seek to help them better understand each other. For the children, there are cultural education classes to understand their parents' culture, art and other academics. For the Korean citizens, there are Asian Culture Festivals, and for worker couples, there are child delivery and counseling aid programmes.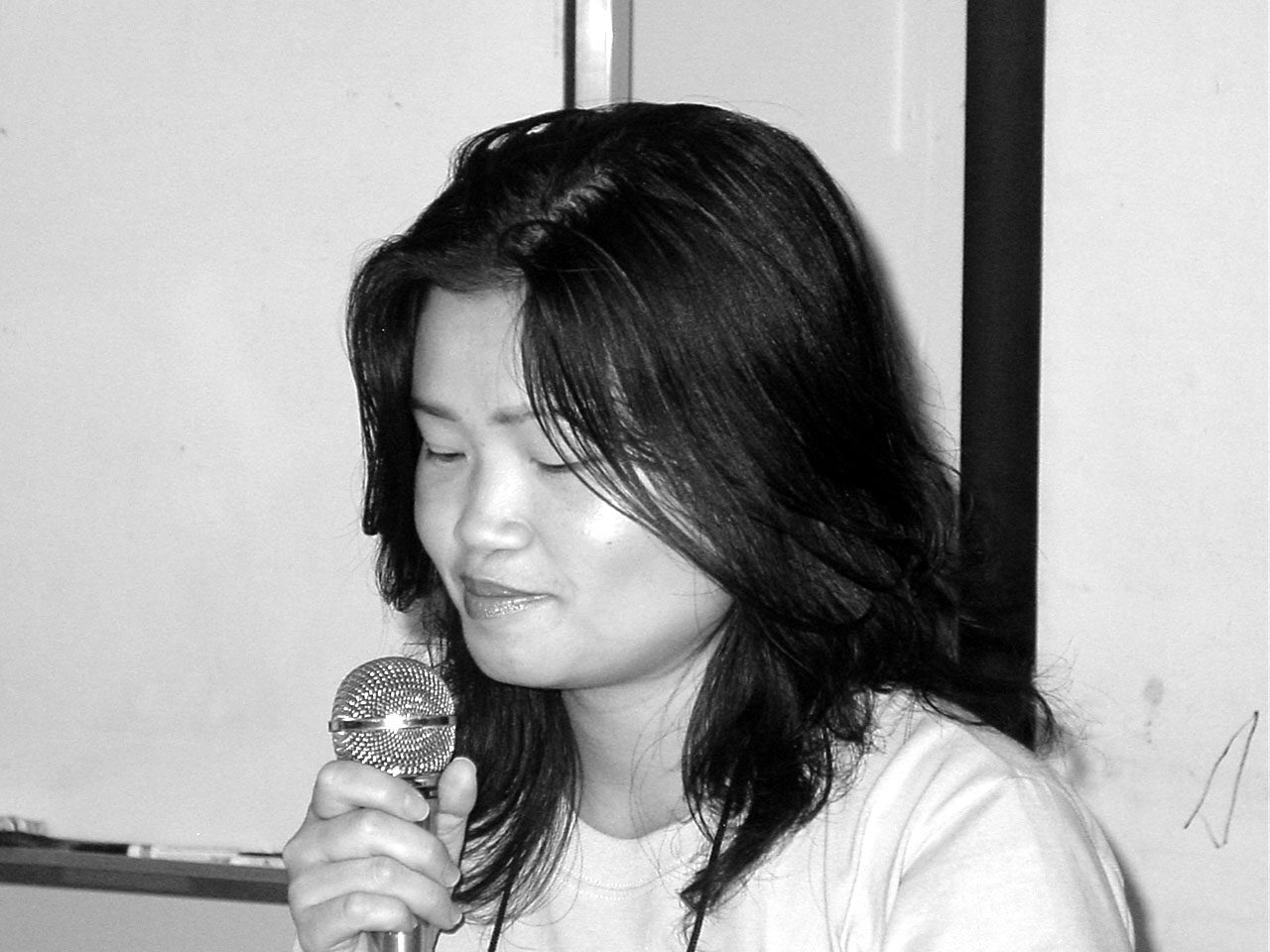 We, at Eulim, wish the migrant women and their families a better life in Korea. We would like to pioneer in helping Korean society become more open to other cultures instead of discriminating against migrants. Everyone should be able to enjoy human rights anywhere in the world.
Working in Eulim
1) Teaching Korean language to Vietnamese brides
I was in the first Korean class for migrant women at Eulim in 2003, and 6 Vietnamese women attended Korean class in FWR. The following year, we had many friends coming from China, Indonesia, and the Philippines. Now, we have almost 70 students from around 10 different nationalities. Migrant women usually come to Eulim with their children. More than 10 Korean volunteers teach Korean language, baby sit and cook lunch for migrants. I am one of two foreign teachers, and I teach the beginner's course to Vietnamese brides. Aside from teaching the language, we also share our experiences and know-how, discussing life issues such as how to better understand their Korean husbands, child rearing, etc. After class, we have lunch together—all the Korean volunteers and different nationalities—and then wash dishes by turn. It is a good time to share our feelings and cooperate with one another. I am proud of myself when I get to help and serve as a role model for migrant brides in many ways.
2) Counseling, Translating, and Interpreting
There are more than 12 staff members in FWR including Eulim's three migrant women counselors, a Chinese, a Filipina and myself. Korean staff members cannot understand all of the migrant workers' languages so the migrant staff 's work is key in communicating with our clients. I am counseling not only immigrant brides but also foreign migrant workers who are in manufacturing, shipping, etc. I listen to them very carefully and discover that often their problems involve unpaid salaries, changing company jobs, or industrial accidents. I usually transfer the problems related with workers to the labour counseling department at the office. Alone, I can handle immigrant bride issues such as husband-wife quarrels or conflicts with in-laws. But when legal assistance is needed, I have to transfer the case to the Korean staff who can handle it as well.
3) Special education programme for migrant women
There are many programmes for immigrant brides such as education for pregnant women, economic skills training, etc. When I first joined FWR, I was a trainee but now I can give skills training to Vietnamese women and share experiences on life in Korea.
4) Culture Day
Eulim designates a Culture Day for every nationality. We prepare the programme ourselves with help from Korean volunteers. We usually cook Vietnamese food and even sing songs wearing the Aodai (Vietnamese traditional clothing). Many Korean volunteers and other migrant women compliment us when we do this. Other groups perform as well. We enjoy thoroughly when we do this and learn how to live together with people who have different cultural backgrounds. I organise the Vietnamese women and take part in the programme as an emcee. We are proud of ourselves because we succeed in sharing our cultural values and appreciate other
people's ways.
5) Special training programmes for immigrant staffs
Seminars
Migrant women staff and Korean staff are given a lot of chance to attend seminars or education programmes. Last year, I went to Seoul for an international seminar, and it was the first time I took the KTX (speedy train), the first time for me to go somewhere without my family.
Visiting Japanese NGOs
This year, I got a chance to visit Japanese NGOs. It was quite impressive to meet Filipina immigrant women who organised by themselves and run their organisation with the help of Japanese volunteers. Recently, I went to Vietnam with the Korean International Organisation for Migration (IOM). The purpose of the visit was to give proper information to potential marriage immigrant women who want to marry Koreans. The visit aimed to protect them from brokers' false information. I took part in the education session for Vietnamese counselors in Ho Chi Minh as well.
There, I met a returnee who had stayed in our shelter in 2005. She told me that for a long time, she could not work in Vietnam. She had 6 family members to support but there was no work. She wanted to come back to Korea but unfortunately, there was no way she could do that. When she was in Korea, she could not stand her husband's maltreatment. But when she returned to Vietnam, the family was still poor, and she saw no improvement in their lives at all. She was poor before marrying a Korean but she was as poor after returning from Korea, and talking to her made me sad.
I met three bride returnees, as well as many young girls who want to marry Koreans. In Korea, I meet a lot of victims who suffer because of their husbands. But despite this knowledge, there are many girls who still want to marry Koreans. They know many Vietnamese girls suffer from maltreatment. A Vietnamese bride, Huan Mai, was even beaten to death in July this year. But still they want to marry Koreans. Why? They want to escape poverty and expect a much better life in Korea, but the dream does not happen. As a Vietnamese, I am so sad about this situation.
Conclusion
I am a wife and mother of two sons. If I were a fulltime housewife, I would worry if my children would be isolated from their peers simply for having a Vietnamese mother. But through my work, I now have self-confidence and try to motivate other immigrant women to be empowered. I believe that my children would be good adults who have Korean-Vietnamese cultural values passed on by a loving mother.